Good cooking

"And thank you to all the 込me, we offer'

Stories and sticking to traditional cooking
Freshness of the good ones in the course of the day
Looking for the fall in overall quality and even technology really bad ingredients and ideas, convinced of their fresh ingredients stocked in farm-fresh, prepared.
Good freshness in our shop are willing to first sell in the course of the day.

Seasonal featured products
Seasonal "ingredients" varies depending on the season.
We offer the most delicious ingredients in our northern climate fostered "season".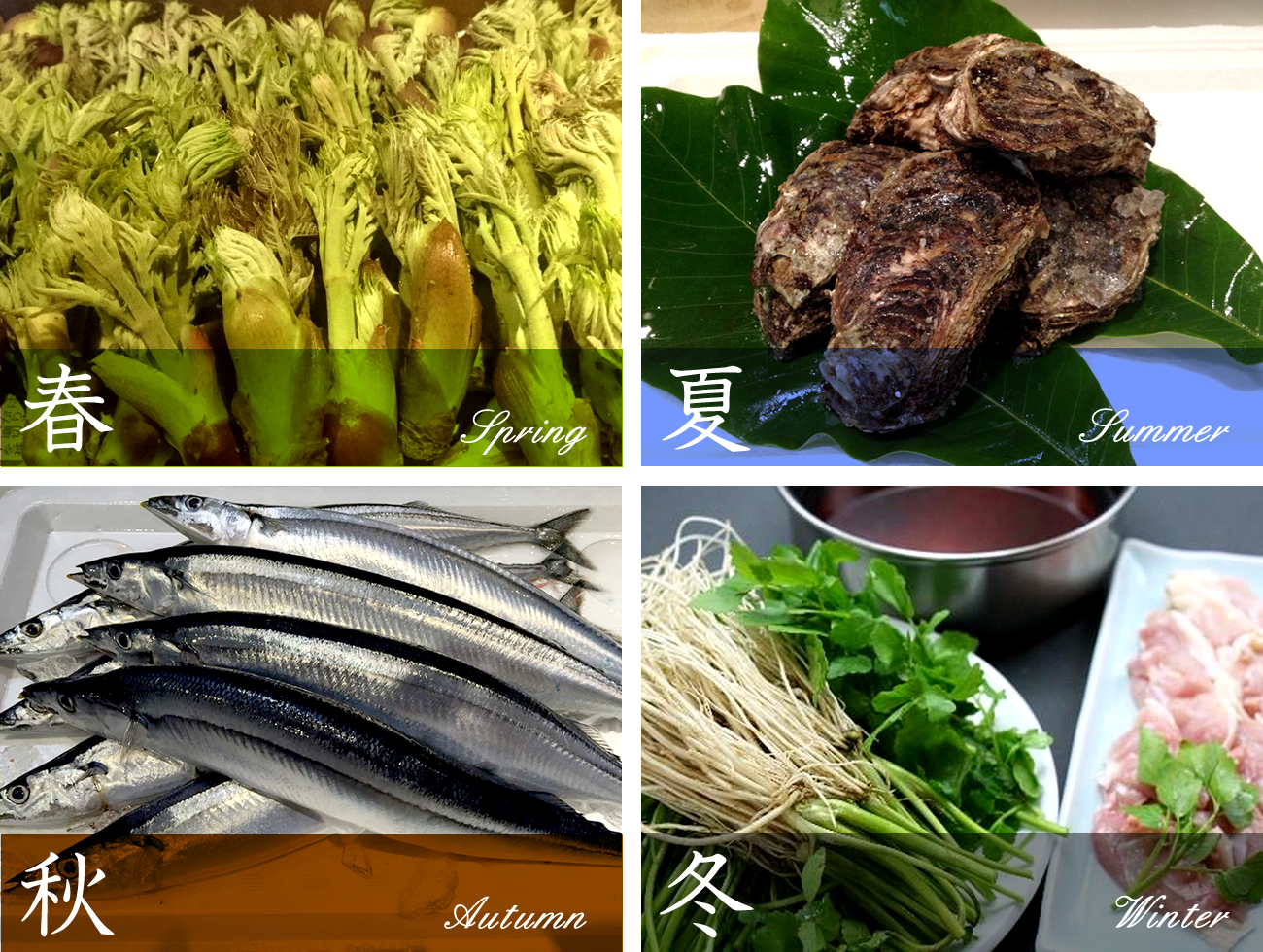 Around the Northeast edible wild plants, 新me turnip and seaweed, white fish, mussels, clams, Octopus, etc.
Purple asparagus, Sendai brown beans, shelled Poker, conger eel, kawahagi fish, 真ho, Ayu
Products such as mushrooms, salmon, saury, bonito and owani Onsen bean sprouts, potato stew pot
Winter
Or shells, mitsuseki, winter Buri, angler fish, sailfin sandfish, cod and assorted auction(Auction house Pan)etc
My father(President)profile
"Looking forward to your visit in our offer"
Gather ingredients for your enjoyment pleasure, we aim to exploit to the fullest. Also we want to provide not only the source of medical food, delicious and good for your mind and body.
♦ staff's comment

The President himself still out on active duty in the kitchen.
Besides the taste of Aomori, the local consumption and body Saturday, while us exemplify the culinary philosophy, such as Fuji.

Telephone reception/14:00~23:00
Opening hours/17:00~24:00
(Cooking L.O. 23:00 Drink L.O. 23:30)
Closed/Sunday
This page has been automatically translated. Please note that it may differ from the original content.